The Ice Harvesting Industry began in 1880 at Conneaut Lake on the southeastern shore of the lake.
The Conneaut Lake Ice Company built large wooden ice houses for storing, packing, and shipping ice harvested from the lake. In winter the industry employed some 200 men and transported 100,000 tons of ice by railroad from Conneaut Lake.
Today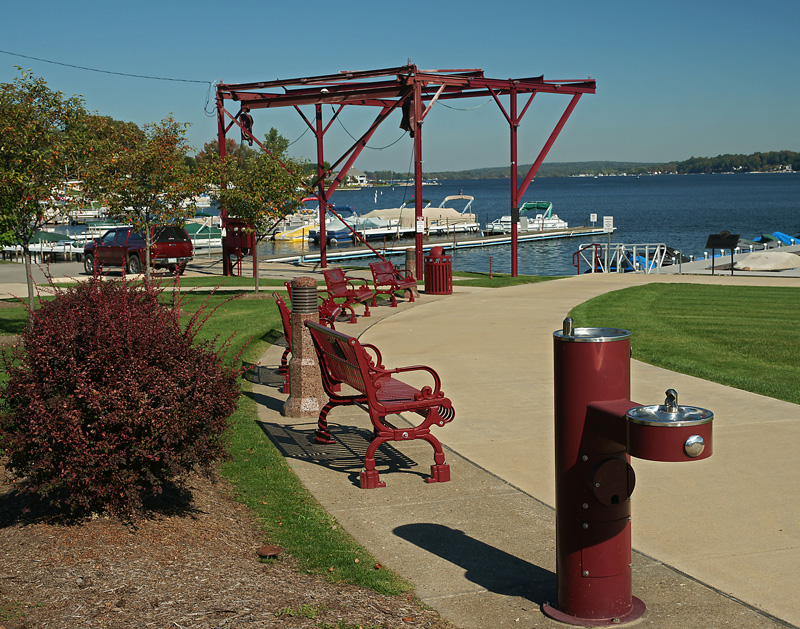 Ice House Park is located on the southern lake shore.
It was dedicated in 2009 to commemorate the past ice harvesting industry and to create open space for the public to enjoy. The park location offers a sweeping view unlike any other of Conneaut Lake. Visitors come year-round to experience the natural beauty of Conneaut Lake from Ice House Park.
It is a popular venue for summer concerts and historical site of the Winter Ice House Festival. Local library, museum, shops, restaurants, Memorial Park, Town Hall, brewery, winery & distillery are within walking distance to Ice House Park.