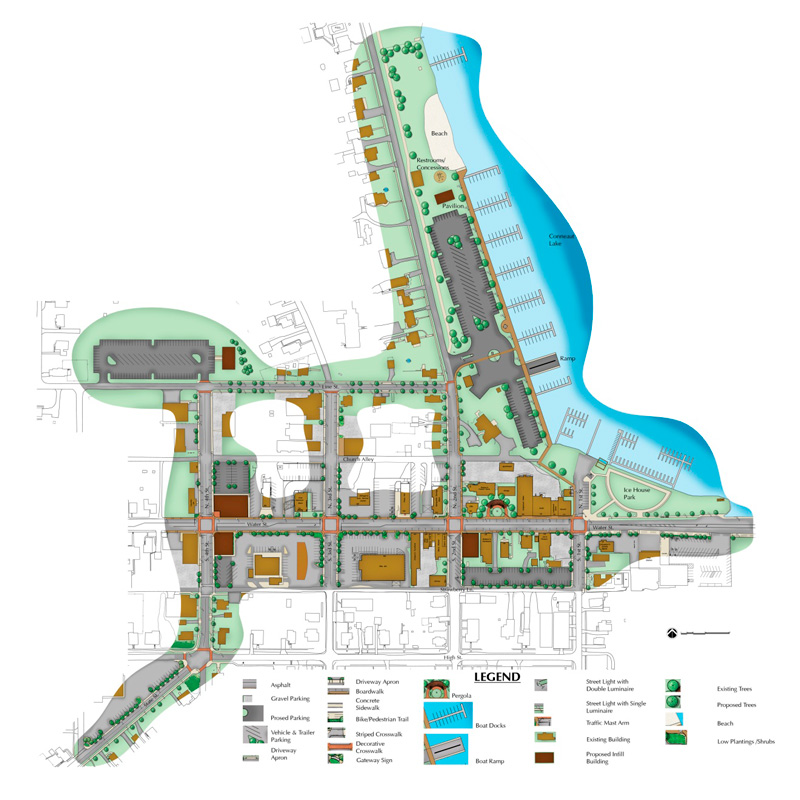 In 2011 the CLCDC engaged EG&G Consultants from Akron, OH to assist with the development of a "Master Plan" for the Revitalization of Conneaut Lake Borough. We were able to obtain a Pennsylvania DCED planning grant of $25,000.00 to partially fund this necessary "first step".
The additional needed funding of $85,000.00 for a complete professional plan seemed like an enormous goal to achieve at that time, yet it was essential. We were able to raise funding via local grass roots appeals to businesses and individuals.
Besides laying out a logical plan of action for town improvements, we learned that a "master plan" is almost always required for a successful grant application. Several public invitation town hall meetings were held at the local fire station for citizen input and public suggestions. The final plan was completed in 2012 and still serves as our guide to future improvements.