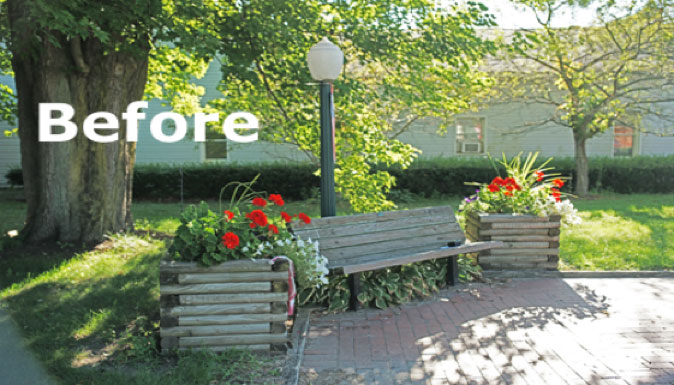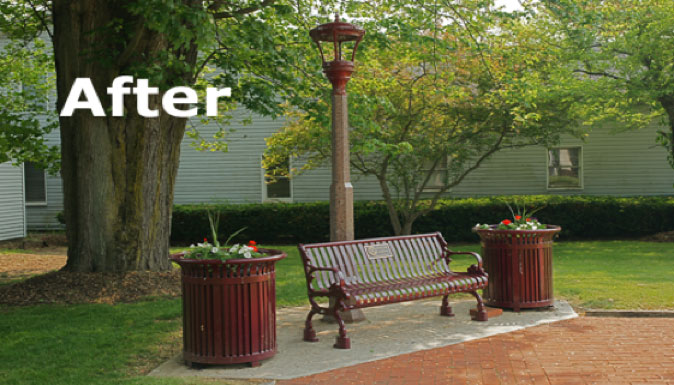 The CLCDC partnered with the Conneaut Lake Kiwanis Club in the spring of 2021 to update electrical infrastructure and outdoor fixtures in Memorial Park.
Funding for the engineering design, contracting, project oversight, and construction was shared by Kiwanis and the CLCDC. A donation to Kiwanis by the Rutherford Family was combined with additional CLCDC funding to finance the $17,000.00 renovation. The project resulted in the removal of all outdated electrical service, including wooden pole, overhead wiring, overhead speaker, etc. and provided all new underground electrical wiring, underground cabinet, breakers, GFCI outlets, and circuitry within Memorial Park.
Existing light posts were replaced with concrete light poles that match the new decorative streetlights recently installed on Water Street. A new flagpole up light with waterproof photocell-controlled LED spotlight was provided to replace the old light fixture.
Concrete pads were installed, and new planters and benches replaced the old decaying fixtures that were removed.